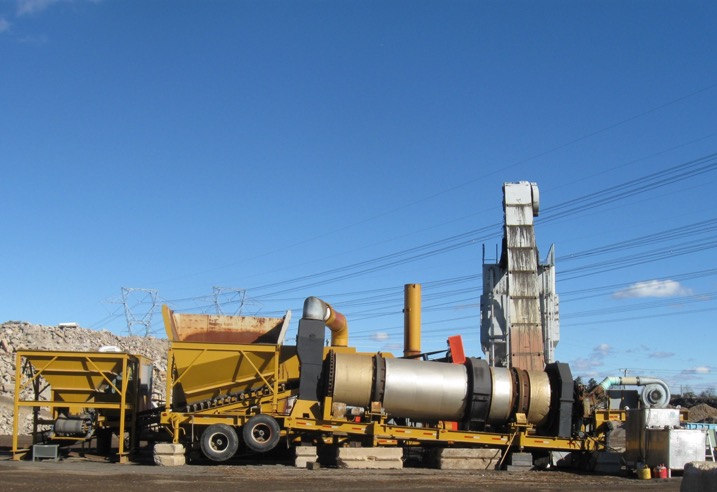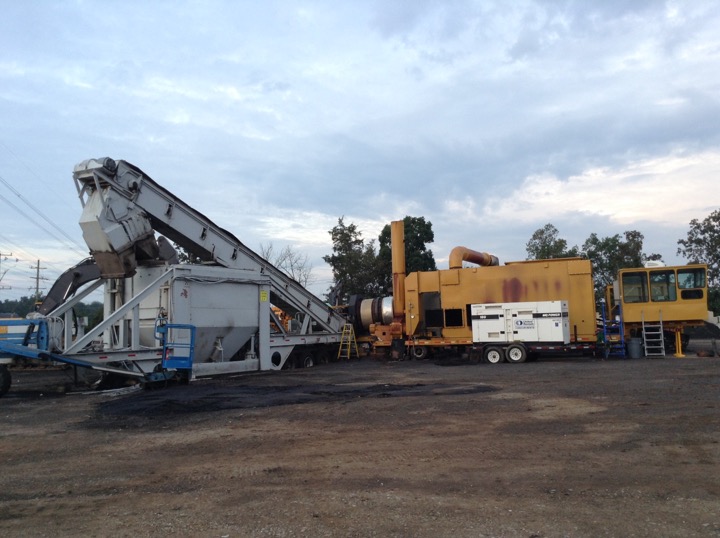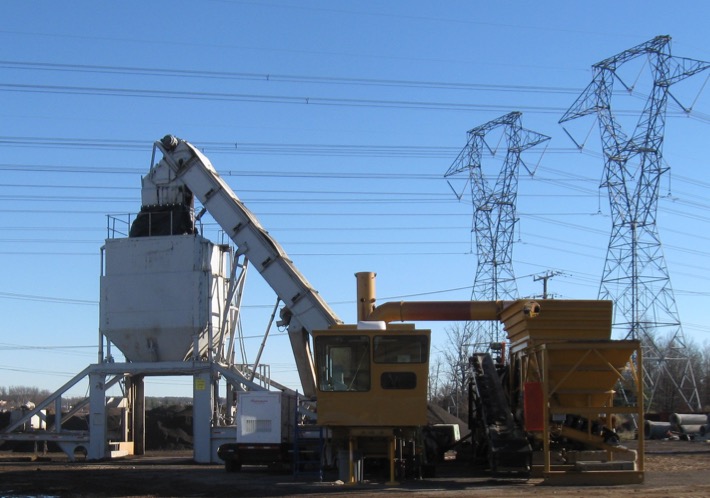 DESCRIPTION:
Portable equipment for the production of hot asphalt and cold patch mixes from Recycled Asphalt Pavement (100% RAP + a recovery additive).
Comprising
2 aggregate feed hoppers for feeding the initial fractionated RAP;
Liquid additive dosing system including pump and gear meter;
350 and 500 gallon day tanks;
Trailered counterflow dryer to heat RAP up to 300°F;
Cast refractory to eliminate contact between open flame and RAP minimizing damage to rap binder;
Hauck Starjet dual fuel burner (liquid fuel/natural gas) with fuel oil valve train;
Trailered pollution control system to remove dust and aerosol fumes from dryer gases;
Air conditioned operator's control room.
Custom Allen Bradley automation – integrated blending, motor, and burner control;
Wifi and 4g enabled automation for remote access.
Capacity
60 tons of mixture per hour
Inclusive
Five days of onsite training and support during setup and commissioning
30 days telephone support
Excluded
Generator
Surge storage silo